GIVING BACK | Tradition Pass It On
Our Tradition Pass It On initiative has gained traction in the Edina community in 2018 and kept us busy. We are thrilled to have the opportunity to be part of amazing local events and organizations.
Quinn's Cup
We kicked off the new year with Quinn's Cup 5th Annual Pond Hockey Tournament. This event honors and celebrates a young boy named Quinn who suffered from Myocarditis. Quinn's Cup has raised over $95,000 for the Myocarditis Foundation!
Hendrickson Foundation
In February, we sponsored the Hendrickson Foundation National Hockey Festival. This foundation makes sure that no hockey player has a barrier between them and the sport they love while facing disabilities or challenges.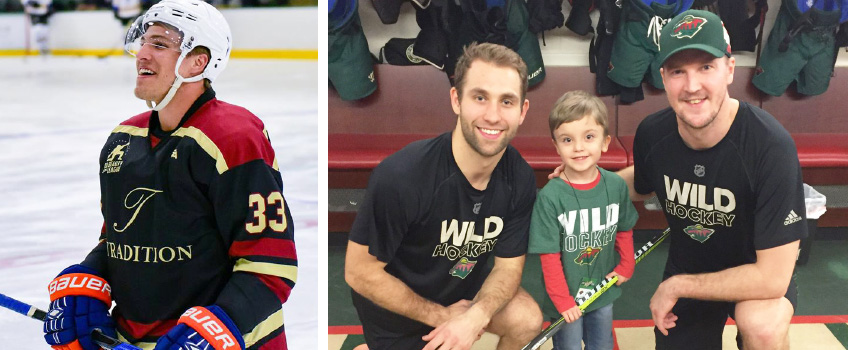 Firefighters for Healing
Our spotlight in March recognized Firefighters for Healing. Their mission is to provide support to children, burn victims and survivors in victims and survivors in ways that insurance companies can't. Their vision for 2020 is to build a state-of-the-art Transitional Care Facility for patients, their families and firefighters to call a temporary home. JOIN US for their Red Tie Gala fundraiser on October 13, 2018.
United Heroes League
In July, we are excited to honor The United Heroes League with a Military Appreciation Night at Braemar Arena in Edina during Da Beauty League. The United Heroes League empowers military families to stay healthy and active by battling the financial burden associated with sports.
Edina Community Foundation
We are proud and looking forward to our continued partnership with the Edina Community Foundation. Incorporated in 1977, the foundation has been creating programs to serve, strengthen, and celebrate the Edina community.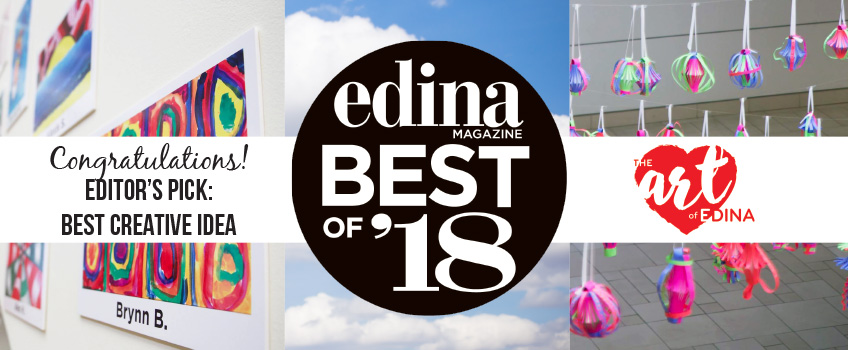 Art of Edina
Exciting news for our Art of Edina initiative on being voted "2018 Editor's Pick: Best Creative Idea" in Edina Magazine. We currently have two galleries on display. Southdale Center showcases 30 pieces of artwork by students from Creek Valley and Highlands Elementary schools. The second gallery is displayed at Braemar Arena. Themed "Enjoy Your Parks," the gallery is filled with beautiful work from local artists. These galleries will be on display all summer.
GIVING BACK | HopeKids MN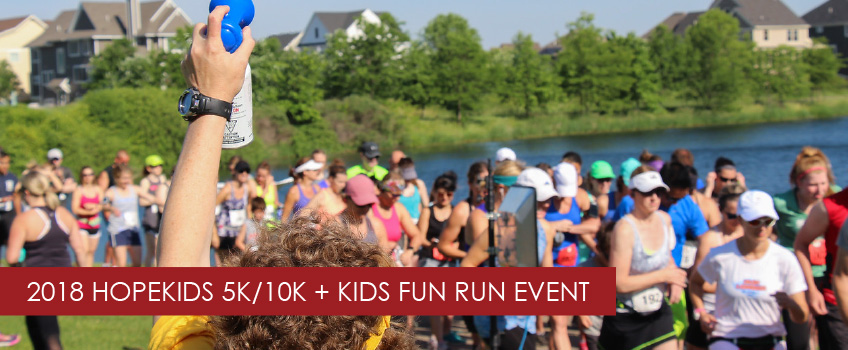 Tradition Companies hosted our 10th Annual HopeK 5K/10K + Kids Fun Run benefitting HopeKids Minnesota on Saturday, June 9th in our Spirit of Brandtjen Farm neighborhood in Lakeville.
We surpassed our goal for this year's event and raised over $82,000 for HopeKids Minnesota. Since we started the event, we've raised over one million dollars to benefit the organization, allowing HopeKids to serve more than 1,100 Minnesota families. The HopeK event includes a 5K/10K Run, HopeWalk, and Kids Fun Run, as well as free family activities and entertainment that include bounce houses, face
painting, nerf wars, mascots, princesses, dancing, DJ, saw dust coin dive, fire truck, basketball, playground, balloon animals and much more!
Thank you for all who came out, volunteered, and/or participated in the event! All proceeds from the event benefit HopeKids Minnesota and give the greatest gift of all – HOPE.