Esquire Title is thrilled to announce the opening of a new branch in Aitkin, MN. Opening August 2018, this new branch will reach a whole new clientele in the northern Minnesota market. We are excited to be branching outside of the Twin Cities metro area and further build our brand within Minnesota. Joining our Esquire Title team and officing out of our new Aitkin location will be Executive Closer, JaNaye
Johnson.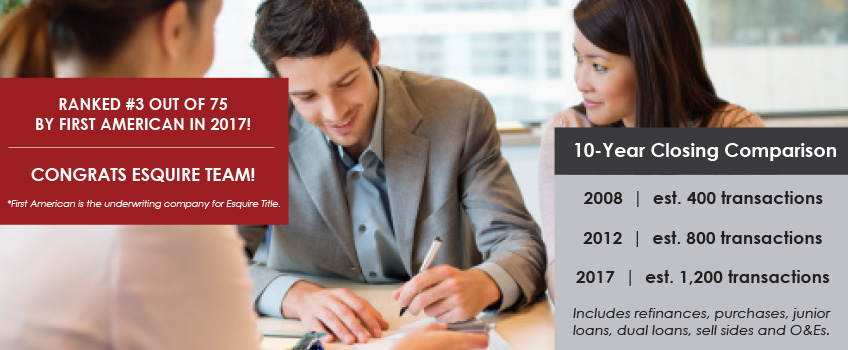 Thus far in 2018, approximately 70% of the loans we've closed have come directly from our Tradition network (specifically Tradition Mortgage, Tradition Capital Bank and Tradition Construction Capital).
As we head into the second half of 2018, we look forward to continuing to provide consistent, exceptional, efficient, and accurate title services across the state of Minnesota.