Tradition Capital Bank is excited to announce that our Loan and Deposit Production Office in North Oaks opened as a full service banking location in May.
The new location increases our focus on the north and east markets in an area where private banking was previously unavailable. Our presence in North Oaks offers a convenient location (right off Highway 96 and Village Center Drive) to many of our existing clients.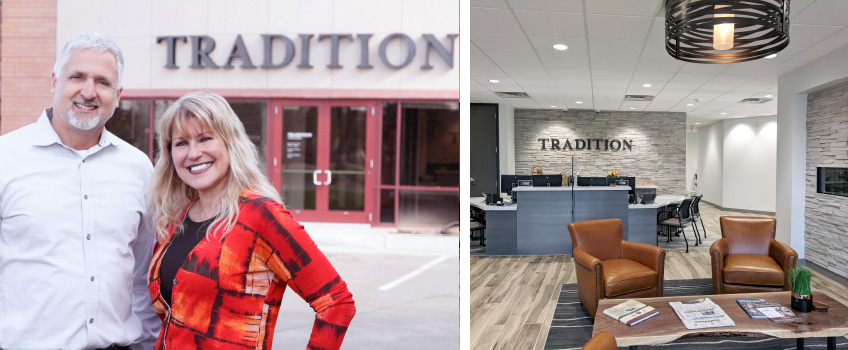 With our two bank locations, we are now within 30 minutes of anyone in the Twin Cities. Our goal for the bank is not only to expand our area of service, but also to be a community destination point for residents and business people of the area. Our way of doing business will extend to North Oaks as we aim to be a solution for individuals and businesses who want more from their bank. We will continue to deliver on our vision, objective, and goal as we are guided by five core values – do the right thing, work hard, one team, give back, and have fun.