Parade of Homes℠ | Spring 2022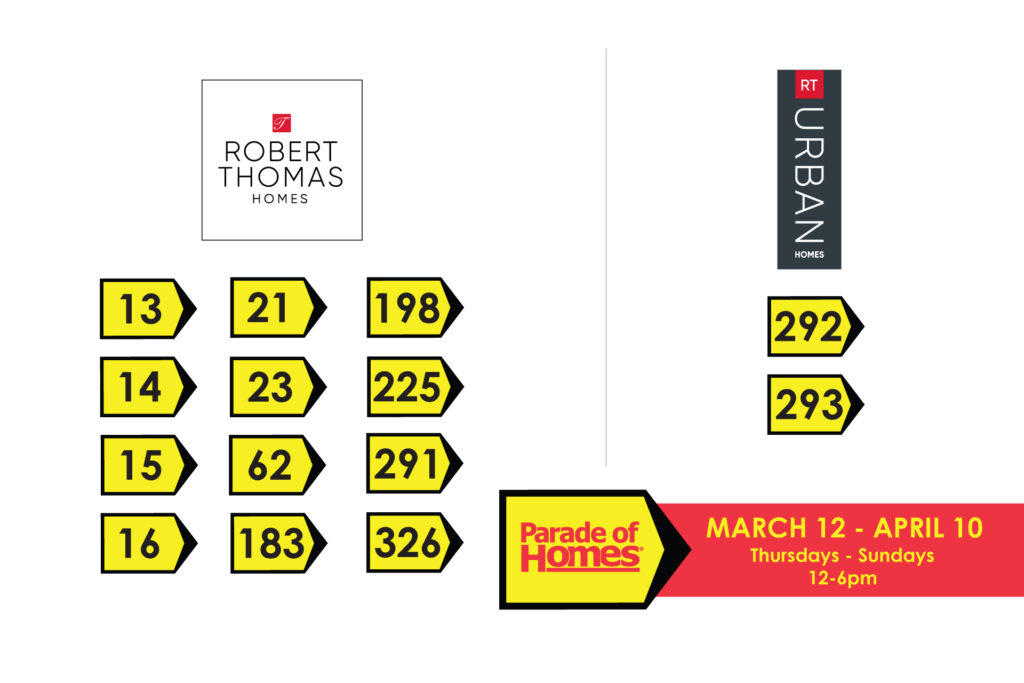 The Spring Parade of Homes℠ countdown is on! Mark your calendars for March 12 – April 10.
Stop by and tour some of the incredible homes by two of our TRADITION home builders Thursdays – Sundays from 12-6pm.  The homes being showcased by RT Urban Homes and Robert Thomas Homes are listed above.
Grab your free guidebook at your nearest Holiday Stationstore or visit www.ParadeofHomes.org for more information about the tour.