Kick-Off Celebration | The House That Hope Built 2022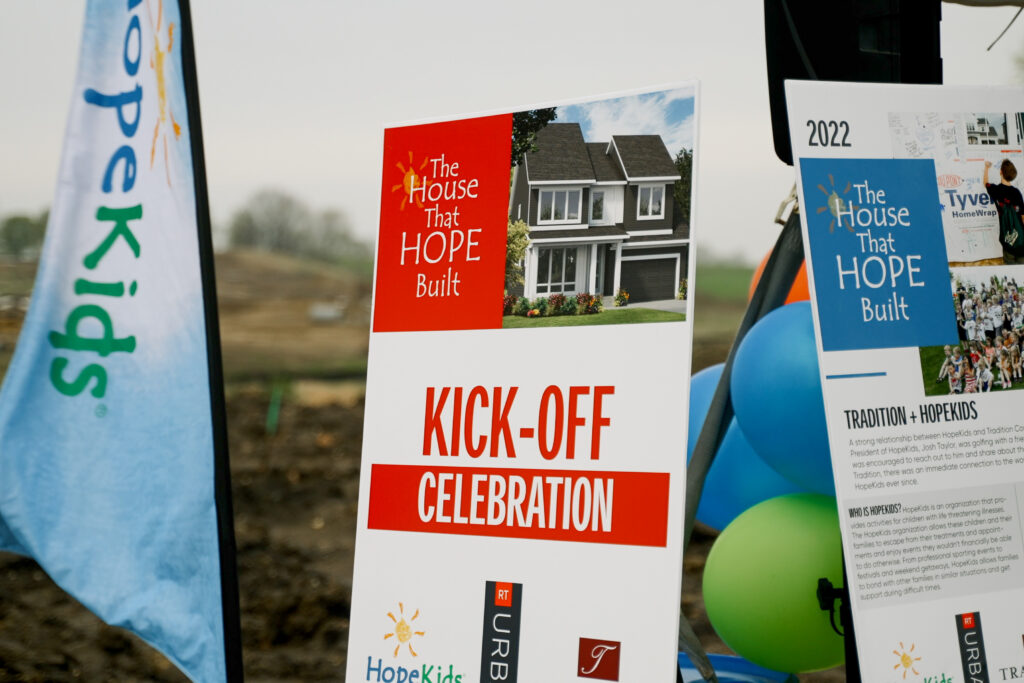 Our 4th "Hope House" is being built by RT Urban Homes in the new Huntersbrook community in Victoria, MN with the generous support of our business partners, suppliers and subcontractors. Net proceeds from the sale of the home in Fall 2022 will be given to the HopeKids organization.
Groundbreaking occurred May 4th, followed by a Kick-Off Celebration May 12th.
Take a look inside the kick-off event below. Stay tuned for more info on future events related to this project!