Tradition Pass It On is a movement created by Tradition Companies that helps fund a wide variety of community initiatives in Edina, MN. Since one of the main Tradition Companies offices is in Edina, their work gives back to the local community by staying connected with clients and providing people with an opportunity to get involved.
In 2017, there were quite a few highlights. Tradition has sponsored some fun, unique events, as well as volunteering their time to help promote these initiatives.
Art of Edina is one initiative we work with that is aimed to give local Edina artists a public space to display their art. The most recent art installation is being displayed inside Southdale Mall. Over 150 paper lanterns were installed as part of the Shine On Project in November that were created by the 4th and 5th grade classes at Our Lady of Grace Catholic School. The 3 month installation focusses on joy and light around the world. This is a collaborative project with the Minneapolis-based American Refugee Committee (ARC). Tradition Companies has donated one solar-powered headlamp in the honor of each OLG student that has a lantern displayed! The headlamps are being sent to the refugee settlement in Uganda and given to a person who does not have electricity in their home.
Other Art of Edina installations can be found at Braemar Arena and the Galleria in Edina.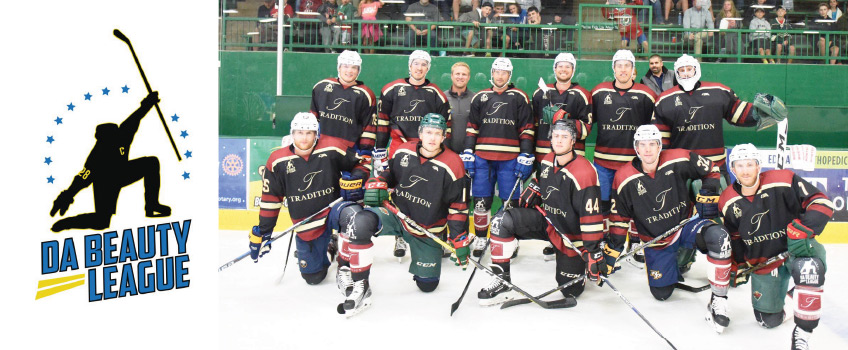 2017 HOUSE THAT HOPE BUILT
You may have heard over the past few months, the excitement surrounding "The House That Hope Built". In case you haven't heard, Tradition Companies enlisted the help of Robert Thomas Homes and many of their trade and business partners to construct our second "Hope House". The goal for the House that Hope Built is to donate the net proceeds from the sale of the home to HopeKids Minnesota, a local nonprofit organization that provides unique support for children with life threatening illnesses and their families.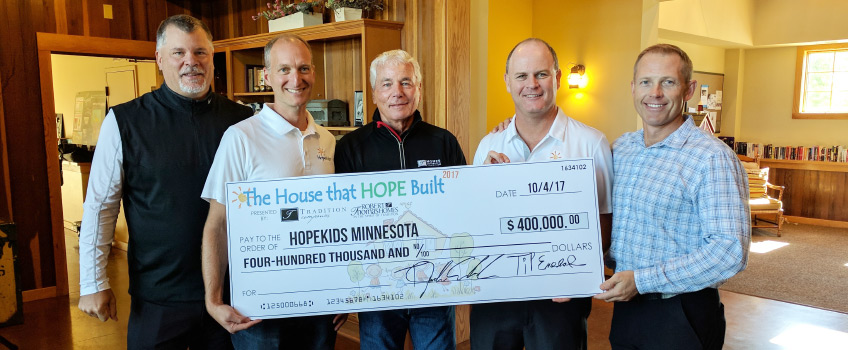 The house sold during the Fall Parade of Homes℠. Joined by many of our trade and business partners who contributed materials, labor and cash donations to the project, Tradition Companies was able to present HopeKids Minnesota with a $400,000 donation to their organization!
"I am touched by the support of Tradition Companies and Robert Thomas Homes," HopeKids' President, Josh Taylor said. "This gift helps more than 1,000 families battling cancer or other life-threatening conditions by keeping them focused on the future, looking forward to the next fun event around the corner." It was an exciting journey, and we are so happy to be partnered with HopeKids to help support local families.
The proceeds from this year's sale will continue the use of the HopeSuite at the Xcel Energy Center. Since 2015, the HopeSuite has helped build a support community among hundreds of Minnesota families.