Robert Thomas Homes named to "Top Builders List 2021" by Housing First MN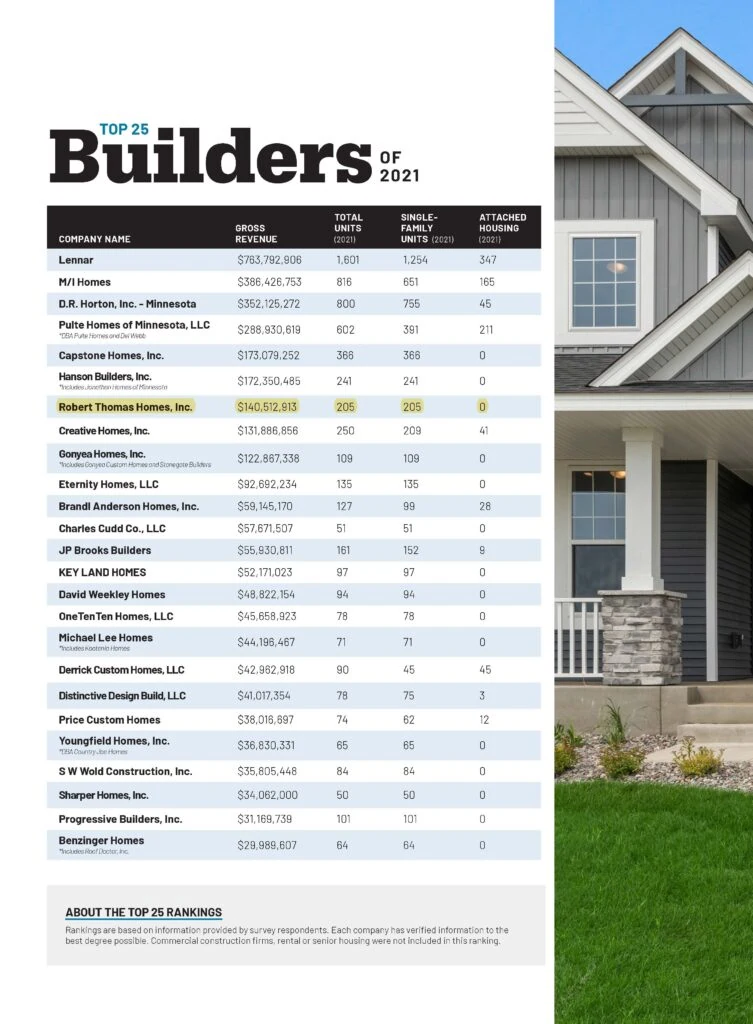 The results are in! Housing First Minnesota's annual survey ranks Robert Thomas Homes as a Top 25 Home Builder in the Twin Cities in 2021.
"With the pressing need for more housing in the Twin Cities we are fortunate to have so many exceptional builders to help provide homes in our community," said David Siegel, executive director of Housing First Minnesota. "Housing is vital to the health, wealth, and stability of our region."
We're very proud to see one of our Tradition entities on this list amongst the best of the best in the industry. Robert Thomas Homes is rooted in our home state, and their Minnesota values are at the core of the company, standing for honesty, fairness, and dedication to service, and valuing relationships with clients, partners, and the community.
Rankings are based on annual gross revenue as reported by respondents for for-sale housing.
See the full list of the 2020 Top 25 Builders here.