Caption Text4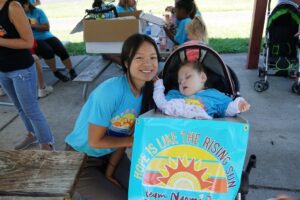 VIRTUAL HOPE K 5K/10K BENEFITTING HOPEKIDS MN
It was the perfect day on Saturday for our annual Hope K event benefitting HopeKids MN.  With the event being virtual this year, we had fun improvising for the HopeKids families and are overjoyed with the amazing response and support we received from our community!  We had close to 500 people that participated in...
Caption Text4
STAR TRIBUNE NAMES TRADITION TO TOP 150 WORKPLACES LIST
Tradition Companies has been named one of the Top 150 Workplaces in Minnesota by the Star Tribune for the eighth year in a row!  This list recognizes the most progressive companies in Minnesota based on employee opinions measuring engagement, organizational health and satisfaction.  The analysis included responses from over 140,000 employee at Minnesota public,...
Caption Text4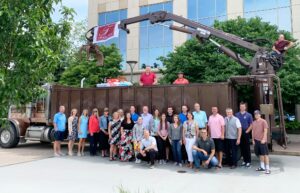 COMMUNITY RELIEF SUPPLY DRIVE
On June 5th, in response to the recent devastating events in our community, we partnered with our friends at DinoMights to gather supplied for Minneapolis and St. Paul families.  Our Tradition family rallied together and was able to fill this construction truck to the brim with donations.  Every single item makes a difference!  We...
Caption Text4
FIRST TRADITION BLOOD DRIVE | FEBRUARY 2020
Our first Tradition Blood Drive Wednesday, February 5th, was a great success! 45 of our employees and Spirit of Brandtjen Farm neighbors stopped into our Lakeville office location to donate blood throughout the day. Each donation saves up to 3 lives - that means our event saved 123 lives! Thank you to everyone who...
Caption Text4
QUARTERLY ALL EMPLOYEE EVENT | MALL OF AMERICA
With all of our various companies, it is important for us to gather our employees quarterly in order to mingle with one another and meet the team behind all of our branches.  We had a fun afternoon Thursday, January 30th, at Parkview Meeting + Event Center at Mall of America to kick off 2020 and get...
A family of organizations devoted to fulfilling the dreams & visions of our clients.
With over a 100 years of business, starting with Enebak Construction, we take pride in our people and projects. The Tradition name represents a continual awareness and respect for the excellence of real estate development, real estate investment and real estate finance services. Tradition Companies is committed to the highest standards of quality, craftsmanship, community involvement and most importantly, a dedication to the customer through responsive communication and overall service.
We believe in integrity, honesty, clear communication, and execution with all our clients and partners. From land development, to home building, to mortgages, to even a leisurely round of golf, Tradition Companies can help you create a positive experience.