Caption Text4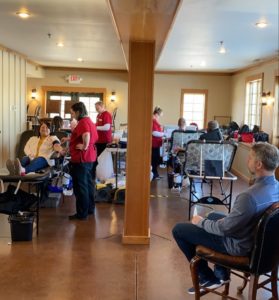 FIRST TRADITION BLOOD DRIVE | FEBRUARY 2020
Our first Tradition Blood Drive Wednesday, February 5th, was a great success! 45 of our employees and Spirit of Brandtjen Farm neighbors stopped into our Lakeville office location to donate blood throughout the day. Each donation saves up to 3 lives - that means our event saved 123 lives! Thank you to everyone who...
Caption Text4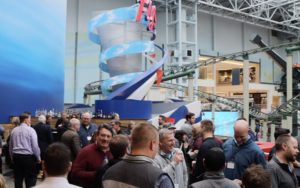 QUARTERLY ALL EMPLOYEE EVENT | MALL OF AMERICA
With all of our various companies, it is important for us to gather our employees quarterly in order to mingle with one another and meet the team behind all of our branches.  We had a fun afternoon Thursday, January 30th, at Parkview Meeting + Event Center at Mall of America to kick off 2020 and get...
Caption Text4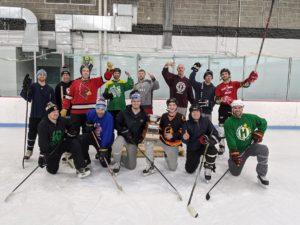 TRADITION'S FINEST HOCKEY TALENT | 2020 TRADITION CUP
Another year, another friendly competition among Tradition's finest hockey talent!  We have a great time coordinating our annual employee Tradition Cup at Braemar Arena in Edina, MN on Wednesday, January 29th.  It was Tradition Mortgage vs. The World in an afternoon of plenty of skating, competition, and fun!  Congrats to Team World on bringing...
Caption Text4
2020 U.S. POND HOCKEY CHAMPIONSHIPS
Tradition is proud to have been the official hat sponsor again this year for the nation's largest pond hockey tournament, the U.S. Pond Hockey Championships, held right here in MN!  This year's event was held January 23-26 at Lake Nomokis in Minneapolis, MN .  The event brings thousands of players and fans together for...
Caption Text4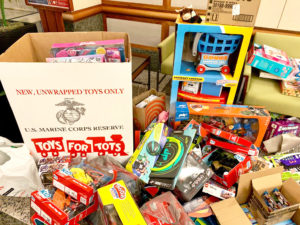 HOLIDAY FUNDRAISER & TOY DRIVE | 2019
There's no better feeling than seeing the joy on a child's face as they open up toys at Christmas.  Our annual holiday fundraiser & toy drive event was created to help make Christmas a little brighter and easier for families in the Twin Cities metro area.  The event was a great success and we...
A family of organizations devoted to fulfilling the dreams & visions of our clients.
With over a 100 years of business, starting with Enebak Construction, we take pride in our people and projects. The Tradition name represents a continual awareness and respect for the excellence of real estate development, real estate investment and real estate finance services. Tradition Companies is committed to the highest standards of quality, craftsmanship, community involvement and most importantly, a dedication to the customer through responsive communication and overall service.
We believe in integrity, honesty, clear communication, and execution with all our clients and partners. From land development, to home building, to mortgages, to even a leisurely round of golf, Tradition Companies can help you create a positive experience.